Preferred Home Inspection Level
A Preferred Home Inspection in Williamsburg, VA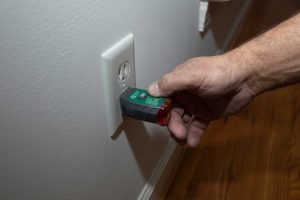 Preferred Home Inspections take our
standard home inspection
 one step further. In addition to the evaluation of major property components that come with Standard Home Inspections, our preferred home inspection includes 
radon testing
 and thermal imaging. 
Radon testing
 is an important part of the preferred home inspection process as it can detect harmful levels of radon gas that can be present in homes. Radon gas is a naturally occurring radioactive gas that can cause health issues when exposed over long periods. 
Thermal imaging
 is also included in Preferred Home Inspections as it helps identify areas of air leakage and insulation problems that could result in higher energy bills or water damage down the line. With these added services, you can have peace of mind knowing your home has been thoroughly inspected for any potential issues or dangers. Our home inspector services are available in Williamsburg, Toano, Yorktown, Gloucester, Hampton, Newport News, and Hampton Roads Virginia.