Premier Home Inspection Level
A Premier Home Inspection in Williamsburg, VA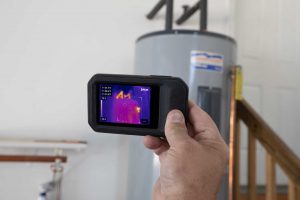 For those who want to be extra thorough when purchasing a new home, our premier inspection is the perfect option. This type of inspection goes above and beyond what is typically included in a standard or preferred inspection. Our expert inspectors will thoroughly evaluate every aspect of the property and provide detailed feedback about their findings. With this level of detail, you can rest assured that you are making an informed purchase decision. In addition to radon testing and thermal imaging, mold testing is also included in the Premier Inspection package for that added level of comfort. Knowing whether mold is present or not can give you peace of mind before making your decision.
So why wait? Let us help you make an intelligent and well-informed purchase decision with our Premier Home Inspection Service. With our expertise and attention to detail, you'll have all the information you need for a successful home purchase. Contact us today to get started.
No matter what Home Inspection you choose, our Home Inspectors are experienced and certified to provide you with thorough Home Inspections. All of our Home Inspectors have extensive experience and rigorous training. They will also answer any questions you have about the Home Inspection process or Home Maintenance in general.
Our home inspector services are available in Williamsburg, Toano, Yorktown, Gloucester, Hampton, Newport News, and Hampton Roads Virginia.