Types of Home Inspections
Home Inspection Types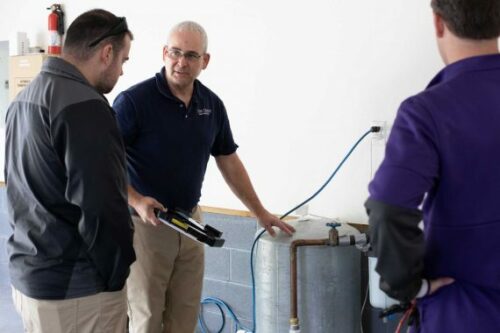 Inspection types vary based on the area of focus. A Buyer's Inspection is focused on finding deficiencies in the home, and discussing different systems and needed maintenance. A Pre-Listing Inspection helps identify any potential issues before listing a home for sale, so that they may be addressed beforehand. Both Pre-Drywall and Final Inspections are important for new construction to ensure appropriate construction standards have been met during each phase of construction. No matter what inspection type you book, an 
experienced inspector
 will be able to provide any necessary information regarding the condition of the home or other pertinent details related to its sale. They can also answer 
questions about the home inspection process
 or home maintenance in general. Our 
home inspector services
 are available in Williamsburg, Toano, Yorktown, Gloucester, Hampton, Newport News, and Hampton Roads Virginia.
Buyers Home Inspection
During a 
home inspection
, our inspectors will thoroughly evaluate both the interior and exterior surfaces of the building structure as well as its foundation, roofing, HVAC systems, windows & doors, and plumbing & electrical components. The inspector will also search for signs of water Intrusion, insect or rodent problems, and visible structural damage. Additionally, they will look for any potential risks or hazards that could cause harm to the occupants. After the inspection is complete, our inspector will provide an in-depth report identifying any potential issues with the property so that they can be addressed accordingly.
Pre-listing Home Inspection
A pre-listing home inspection happens before a home is put on the market and is an important part of the home selling process. This gives the homeowner an opportunity to have a greater understanding of the condition of the home and what items may need attention before the house is put on the market. Home inspections provide invaluable peace of mind for those getting ready to sell their home and can help prevent costly delays due to unexpected issues being discovered during negotiations. At First Choice Home Inspections, we are at the forefront of our industry and adhere to strict professional standards. Our certified inspectors have years of experience in evaluating homes and will thoroughly assess every aspect of your property. We'll provide a detailed report outlining our findings so that you know exactly what needs to be addressed before listing your home. We understand the complexity of selling a home and take pride in providing service that is efficient, comprehensive, and affordable. We are committed to helping you throughout the entire process so that you can make an informed decision about listing your property. Contact First Choice Home Inspections today for reliable pre-listing Home Inspections!
New Construction Home Inspection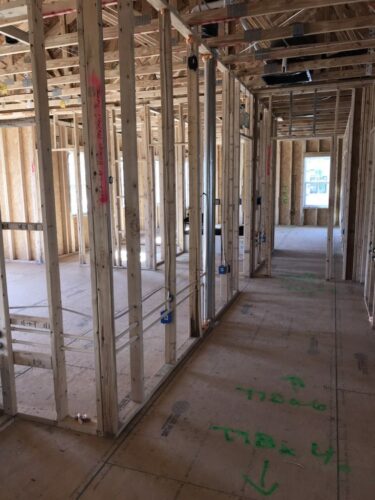 New Construction Home Inspections:
 Our New Construction Home Inspections are tailored for Homeowners who are having a house built. The inspection includes an evaluation of construction quality and workmanship as well as all components of the home such as electrical, plumbing, HVAC system, etc. The 
New Construction Home Inspection
 will help ensure that you have a smooth transition from your builder to your Homeowner's insurance policy coverage.
Pre-Drywall Home Inspection
 – This type of Home Inspection is important if you are buying a newly constructed home. The Home Inspector will inspect all aspects of the home such as framing, wiring, plumbing, and other components before the drywall goes up. If the Home Inspector discovers any defects, the builder can make repairs before drywall is installed and costly repairs may be avoided.
Final Home Inspection
 – This Home Inspection should be completed after all construction or renovations are finished and the home is ready for occupancy. A Home Inspector will inspect the property inside and out to identify any potential issues that need to be addressed before closing on the sale of the home. The Home Inspector will provide you with a comprehensive report that outlines any items that require repair or attention before you take possession of your new home. No matter what type of property is being inspected – existing or new construction – hiring a Home Inspector is an important step when buying or selling real estate.